Six college students are going to make an impact in Shiawassee County this summer.  The second class of Owosso Fellows, half who attended high school in the County and half from elsewhere, will be working for local organizations, undertaking several service projects, and learning about what makes a strong community.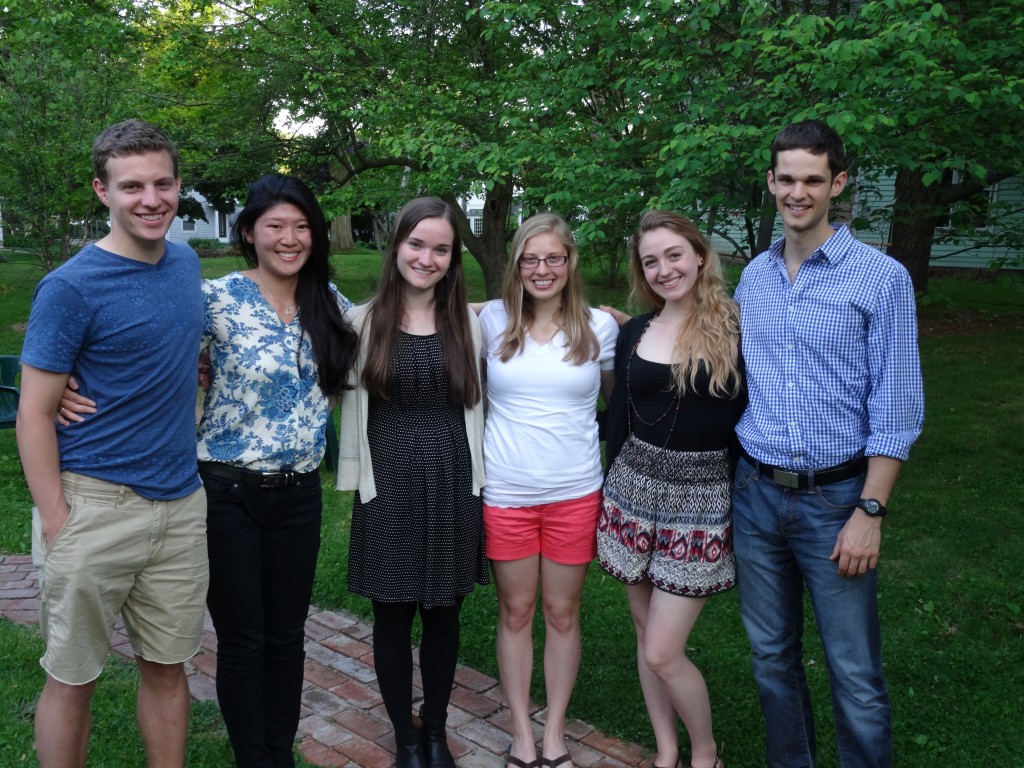 This year's fellows are, from left to right: Christian Van Epps, a University of Michigan Junior, will be working for the Shiawassee Economic Development Partnership; Mary Shi, a recent graduate from Yale, will be helping plan pedestrian and bike improvements for the City of Owosso; Chloe Larkin, a Yale sophomore, will be promoting tennis and fitness through the Shiawassee Family Y; Courtney Crawford, finishing her first year at Michigan, will contribute to early childhood health through Great Start Shiawassee; Emma Tompkins, a Michigan sophomore, will be helping arrange the upcoming Seuss exhibit at the Shiawassee Arts Council; and Spencer Klavan, who just graduated from Yale, will be directing "Robin Hood" with the Owosso Community Players.
Returning as coordinator of the program is Owosso High and Yale alumna, Heather Rivard. In its second year, the Fellows program combines two goals of the Cook Family Foundation:  to support talented youth in their educational development, and to build the capacity of community organizations in Shiawassee County.
To learn more about the Fellows program, go here; to read testimonials from last year's fellows, go here.