What do students say about working with the Cook Family Foundation?
Our goal is to have top students from ten high schools in the greater Shiawassee area be able to attend the best college they can.  We love to hear from these students, their parents and others, and are proud to share a few of their comments:
" . . . Thank you for your constant, 100% unconditional support and guidance.  Thank you for expanding my horizon to schools and opportunities beyond what I had previously thought possible. . . ."  –2016 Perry HS graduate

"I just wanted to take the time to thank you for all of your help, time and efforts in helping me get to UM.  My time there was hard, challeng-ing, rewarding and absolutely wonderful. . Your efforts were crucial in make the decision to go there.  In fact, without you, I would most likely have not even considered it (UM)!  Because of you my life was changed for the better! Thank you so much for all you did, do and will do – you truly impact people! . . ."
–2010 Ovid-Elsie HS graduate & UM Class of 2014

" . . . .Your support for me means the world and I cannot tell you how much I appreciate it.  I hope to pursue a pre-medical track and study Spanish to hopefully prepare for medical school, and because of your generosity, I will be able to do this.  . ."
–2016 Owosso HS graduate

" . . . My experience so far at U of M has been really wonderful.  My classes are interesting, my professors are great, and I'm enjoying the challenge.  I love the wide range of subjects I get to take classes in and the variety of opportunities I have here. .  I've also met a lot of awesome people, and, though one of my main worries before coming here was that I would have difficulty make friends in such a large university with so many students–I haven't found that to be the case at all.  Additionally, I was afraid that my educational experience would be somewhat impersonal, especially in my large lectures. However, my professors and GSIs have been easy to get in touch with and eager to help.  It has been surprisingly easy to get individualized feedback on my assignments and progress in all of my classes. . . . . I really appreciate everything you have done.  During my senior year in high school, I wasn't even considering U of M until I went on one of the trips and realized how amazing it is.  I thought it would be too big, overwhelming, and expensive.  Thankfully, I was wrong.  I don't think I'd be going here if it weren't for you guys, and now I can't imagine being anywhere else!"  — 2016 New Lothrop HS graduate

"I personally wanted to reach out and thank you for helping both of our children attend the University of Michigan with financial scholarships and also through your support.  It was very special to me as a parent to see that there are people like you, who see the potential in our kids and are willing to invest in their future.  I am excited to see where our son will be when he graduates next spring and look forward to sending our daughter there for the next four years and watch her grow at Ross Business . . ." –Parent of two Ovid-Elsie HS Graduates (2016 & 2013-now a 2017 UM Graduate)

" . . . I wanted to let you know how often I have thought of you over the past many (too many) years. Being the only person to attend college from my blue-collar family, you were the first very successful business person whom I had the pleasure of meeting. . . . I wanted you to know how important your mentorship was and is to so many kids-especially those like me who had potential yet no one to show them the path to their future nor the finances to pursue it. . . . . Thank you for your very generous support and guidance of impressionable young people as well as all of the wonderful works that you conduct through the Cook Family Foundation.  I am living proof of your incredible legacy."–1989 Byron HS Graduate & MSU Graduate

"I cannot express in words how much you and your foundation's efforts have affected and assisted me in these past few years of my life.  Your insight, assistance and support throughout my high school years and application process are things I could not have gotten from anyone else. . . .
The trip to Michigan's campus and the tour of the Big House were absolutely amazing experiences and things I will never forget.  But most of all,  . . your scholarship is something that could completely change the course of my life, and I cannot express in mere words how much it means to me.  Thank you so much for everything." –2014 New Lothrop HS Graduate 

"I would like to thank you for awarding me a scholarship to attend the University of Michigan.  I am pleased with my choice to attend.  I was accepted into UROP and am currently working with a PhD Professor who is researching immunology.  My research learning experience is amazing. . . .
My first semester is behind me and I am proud to say that I did well with my classes.  I am looking forward to what my future at U of M will hold.
–2013 Corunna HS Graduate

". . . .I would like to update you on my final semester here at Michigan:  In April, I will be receiving my Bachelor of Science from the College of LSA in Biochemistry and Near Eastern Studies – Arabic Linguistics.  I am currently writing an honor's thesis in biochemistry through the laboratory located in the Pediatric Intensive Care department of the university hospital.  My lab is incredible as they teach me so many real-world scientific techniques while continually supporting my educational journey in college and beyond. .  . . . . Reflecting back on my time here, I wouldn't have changed a single class. Each one in their own right was challenging or fascinating or unique enough to open my mind and keep me continually thinking. . . . . 
–2013 Perry HS graduate & UM Class of 2017 

"I am so grateful for the opportunities you have provided me.  Four years ago as a brand new Shiawassee Scholar I had no idea what I was getting into. Before I graduated I had completed extensive reviews of the University of Michigan, Michigan State University, and the University of Notre Dame. . . Your contributions made it possible for me to see the possibilities of higher education. I appreciate your support during the entire precollege process. ."–2014 Durand HS Graduate

"My scholarship is making a difference in my life because it allows me to receive an education at one of the best universities in the world without causing me undue stress over how I will pay for tuition and living costs.  If I could, I would love to give every student in financial need the same peace of mind to freely pursue a degree at a place like UM and to graduate debt-free. It is a gift and something that I appreciate each and every day."
–2010 Owosso HS Graduate

"This scholarship is making an incredible difference in my life.  Without it, I would not be in the situation that I am in today-graduating this spring with minimal debt. Every day I am able to go to class, work and participate in extracurricular activities because of your generosity.  During my time here I have been exposed to so many new experiences and presented with just as many opportunities. . . .  I cannot wait to see where my Michigan education takes me in the future.  Thank you, this scholarship has changed my life in all of the best ways." –2012 Owosso HS Graduate & UM Class of 2016

"Your support has meant so much and has allowed me to experience many things that, without such support, I would never have had the opportunity to experience. . . .  to join fantastic groups on campus, such as the Michigan Marching Band.  Coming from such a small high school, with a graduating class of only about 75 students, to Michigan as a freshman was exciting, but also very scary and intimidating. (Being able to turn to those close friends in band) has given me a support group that I can turn to whenever times get stressful.  Thank you so much for the impact you've had on my life, for giving me the opportunity to come to one of the greatest public institutions for higher education.  Forever and always, Go Blue! –2014 Laingsburg HS Graduate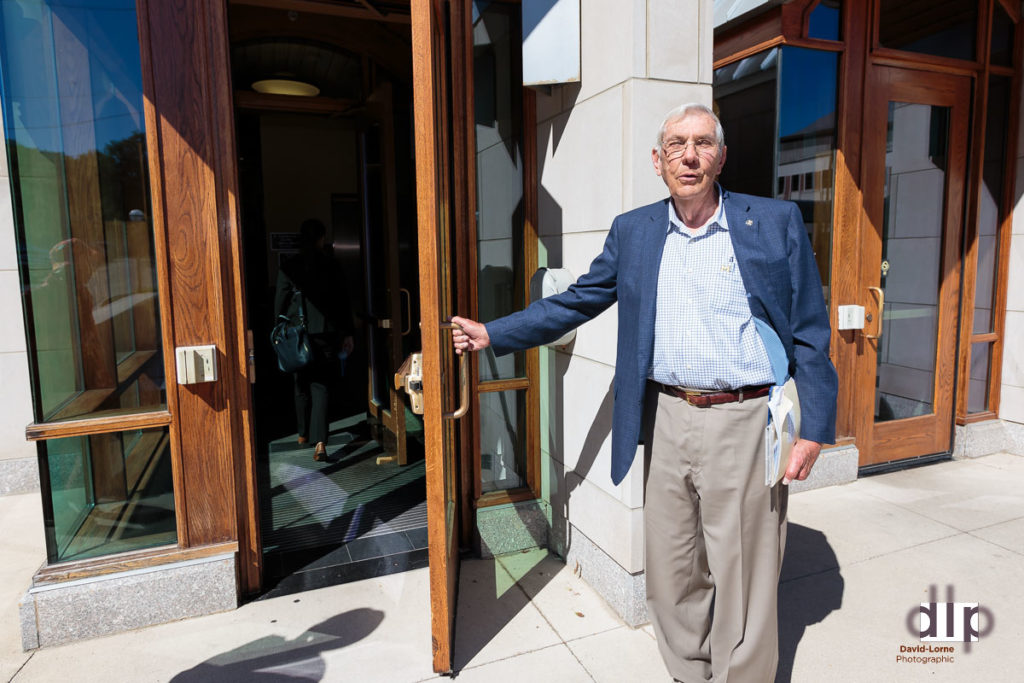 Come visit our Scholarship Overview page to learn more about how we can help our best students attend the University of Michigan.