https://prcowosso.org/WHAT IS #GIVINGTUESDAY?
#GivingTuesday is a global giving movement that is held annually the Tuesday after Thanksgiving – this year on December 1st.  Millions of people all over the world come together to champion the causes they believe in and to support the communities in which they live. Again this year, several Shiawassee area non-profit organizations are working together to celebrate #GivingTuesday as a community under the collaborative hashtag of #raiseUPshiawassee.
HOW CAN I GIVE?
Click on the "donate to . . " button listed after the description of one, or more(!), of the nonprofit groups listed on the group's collective website, being handled (with no fees whatsoever) at:  www.unitedwaygenesee.org/raise-shiawassee.  You will automatically be transferred to an online giving site – where you can also learn more about the focus of each group's non-profit work.
Stop by. You may also participate by mailing in donations or dropping them off at each group's office (make sure to designate the gift to go toward #GivingTuesday or #raiseUPshiawassee).
Get a match.  S

everal of these nonprofits have found sponsors who will match online donations. 

Many small gifts can make a big impact.  What may seem like a small donation to you, when added with others, will mean a lot for these organizations.  They depend on gifts like yours to provide needed services to our community.
IS THERE MORE I CAN DO?
Attend our community "Find Your NonProfit Soulmate Event" at the Owosso Armory held in November, (TBA, click here for event information from 2019), generously sponsored by *United Way of Genesee County, and the *Shiawassee Regional Chamber of Commerce, with advertising and promotion provided by the *Cook Family Foundation.  #raiseUPshiawassee video generously sponsored by the *Shiawassee Community Foundation.
Volunteer, by clicking on the "volunteer with . . " button listed after the description of the nonprofit(s) you may feel a connection with.  You will automatically be transferred to an online volunteer opportunity site, Shiawassee Serves– where you can also learn more about the focus of each group's nonprofit work. 
Share the news of your donation.  On social media, announce your gift, tell why you love the group you supported, and use the hashtags:  #GivingTuesday and #raiseUPshiawassee,
Make a gift in memory or in honor of someone special.  A donation to a local charity is a great way to shop for those you love who seem to have everything already.  The organization that receives your generous gift will acknowledge your gift directly to you or to that special someone for whom you've given.
WE APPRECIATE YOUR GENEROUS SUPPORT FOR THESE COMMUNITY CHAMPIONS BELOW, 
 THANK YOU HELPING THEM TO: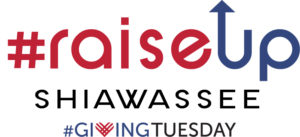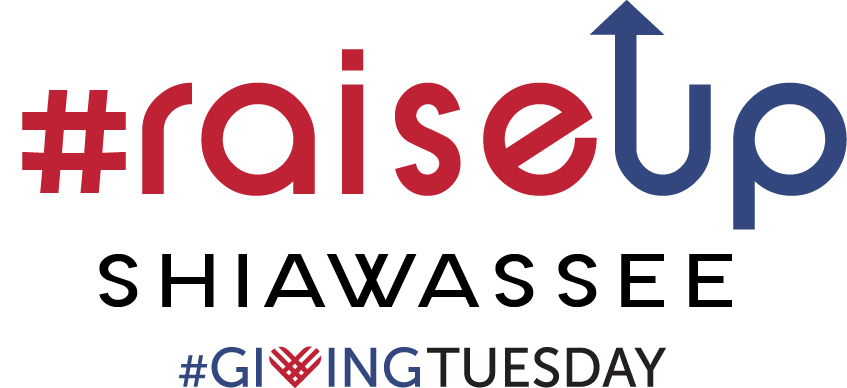 The Arc of Mid-Michigan
Contact:  Kyle Hatfield, 989-723-7377
 

[email protected]
The Arc is dedicated to empowering people
with developmental disabilities in our county. 


---
Child Advocacy Center Shiawassee
Help us in our efforts to prevent child sexual & physical abuse by raising funds to implement/continue a prevention education program for children and families in our community. 

---
DeVries Nature Conservancy 
Contact: Ben Glardon, 

[email protected]

; 989-723-3365
Donate today to help us add handicap accessible bathrooms to the DeVries Nature Conservancy classrooms & nature center. 3,000 visiting schoolchildren will thank you! 

---
Durand Union Station
Contact:  Rée Wyzynajtys, 

[email protected]

; 989-288-3561
Save Your Tires-Pave Our Driveway: The funds we raise will help put us on track to resurface our access road and smooth your way to our beautiful depot and museum. Your car will thank you; we will too! 

---
Friends of the Shiawassee River
Contact: Lorraine Austin, 

[email protected]

; 989-723-9062
The Friends is expanding its educational programs for school-aged youngsters using hands-on, boots-in river activities. Help pay for staff & water exploration materials – opening the eyes/minds of nature's future caregivers.

---
Girls on the Run of Mid-Michigan
Contact: Stephanie McClintock, 

[email protected]

; (989) 723-6329
Girls On the Run inspires girls to activate their #limitlesspotential and boldly pursue their dreams.  Your support will gift confidence to local girls.  YOU can make an impact.

---
Great Start Collaborative

Contact: Tara Agnew, 

[email protected]

; 989-725-2581
We believe every child deserves a Great Start!  Please help us raise funds to provide scholarships for families that cannot afford to send their child to preschool.  Donate now to invest in Shiawassee County's future! 

---
The Laingsburg Clothesline
Contact: Lisa Jelenek, 517-256-1399; 

[email protected]
MONTHLY, we distribute 200+ pounds of free, clean clothing to those in need.  Your donation(s) will be used for indoor plumbing, a washer/dryer, and water to do even more.


---
Lebowsky Center for Performing Arts
Contact: Kathy Brooks, 

[email protected]

; 989.723.4003
We put passion and inspiration in the spotlight. Our productions have transported audiences for decades with bold, timeless and memorable performances. We believe everyone should have access to live performing arts throughout their lifetime but we need your support to make that happen. 
 
---
Memorial Healthcare Foundation 
Contact: Lyn Freeman, 

[email protected]

; 989 729 4626
By opening your heart, MHC Foundation can open a door to out of town patients receiving medical care in Owosso. Donate to help us raise funds to cover lodging costs for patients and their caregivers in need. 

---
Pregnancy Resource Center

Contact: Cathy Morrow, 

[email protected]

;  989-723-4025
We offer free pregnancy tests, prenatal/parenting classes, and material/emotional support to women and men who need help when facing unexpected pregnancies.
Your support will keep these essential resources available to all who seek it.   

---
Respite Volunteers of Shiawassee 
Contact: Helen Howard, 

[email protected]

; 989-725-1127
Even Caregivers need a break. You can be the change for Respite time
for families caring for adults with health challenges. 

---
SafeCenter
24 people per minute experience violence by an intimate partner. We believe everyone deserves a life free of abuse. Help us raise funding for essential services to victims of domestic & sexual violence.
Today, let's inspire, hope, & heal!

---
Shiawassee Arts Center
Contact: Piper Brewer, 

[email protected]

; 989-723-8354
Seniors Love SMARTS! Help us to continue offering SMARTS (Senior Mobile ARTS) to Shiawassee County nursing home & assisted living residents.
Any dollars raised over our goal will help purchase and plant trees in Curwood Castle Park. 

---
Shiawassee Community Foundation
Contact: Kim Renwick, 

[email protected]

; 989-725-1093
You can help the Youth Advisory Council raise funding to assemble "Essentials Kits" filled with basic necessities for homeless people visiting Shiawassee County's new Homeless Angels shelter.
Be part of these Random Acts Of Kindness.

---
Shiawassee Family YMCA
Contact:  Janae Fear, 

[email protected]

; 989.725.8136
There's a Y in every family! Help us make space in the Y for every family. Your donations help us renovate to create two ADA accessible family locker rooms! Will you be one of our donors?

---
Shiawassee Hope
Contact: Marlene Webster, 

[email protected]

; 989-413-7342,
Shiawassee Hope supports Pleasant Valley Trailer Park-Impact Center in Owosso as a bridge out of poverty.
Won't you help connect 70 families with the resources and support they need to break out of poverty. 
Please help support our families! 

---
Shiawassee Humane Society 
Contact: Susan Osika, 

[email protected]

; (989) 723-4262
Our rescued dogs spend outdoor time chained to igloo huts. 
Donate now to provide outdoor expandable play areas.

---
Shiawassee Hunger Network
Contact: Helen Bear, 

[email protected]

; 989-723-8239
Won't you please help to provide meals and giving families a hand-up?
The SHN, facilitated by Catholic Charities in Owosso, is a collaboration of pantries dedicated to eliminating hunger & providing emergency services to those in need.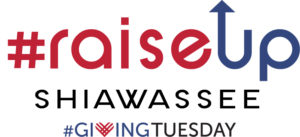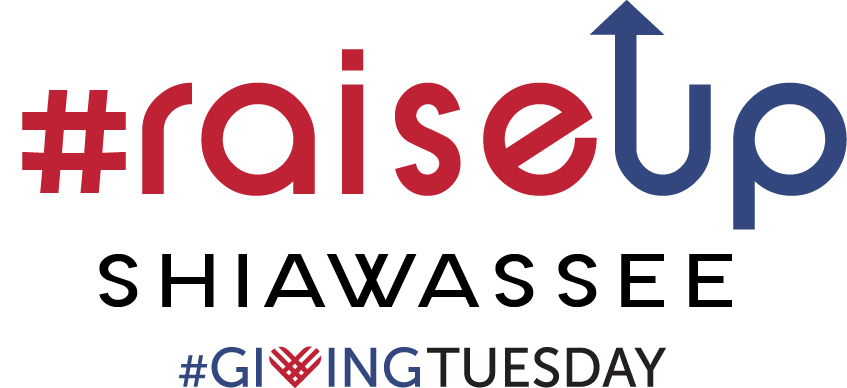 *A huge thank you to our other generous "Find Your NonProfit Soulmate(s)" event sponsors: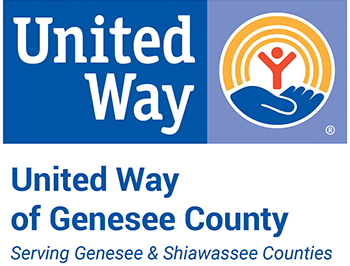 ---
---