Perhaps the greatest donation any of us can give is our time, our skills, our energy and our commitment to a cause greater than our own self-interest.  Volunteers serve as the heart of our community organizations, and nonprofit board members are the champions of the causes that raise up Shiawassee County to be a better place.  If you are a board member of a nonprofit, thank you.  If not, you should consider joining one of the many powerful and purpose-driven organizations that enrich our community.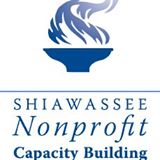 On February 12, the NonProfit Capacity Building program of the Cook Family Foundation is hosting a free workshop for new, existing, and potential board members of nonprofit organizations.  "Foundations of Board Governance" will be presented by Regina Pinney of the Nonprofit Network, a Michigan-based consulting group that has assisted numerous organizations in Shiawassee County. It is designed to provide the basic information about the duties and opportunities of being a nonprofit board member. To learn more, and register, go to our Events page. Feel free to contact us if you have questions.
Nonprofit board service can be some of the most rewarding, if at times challenging, work any of us may take on. Many people become nonprofit board members to give back for the help they may have received along the way, or to make their hometown a healthier place, or to serve a greater good. Many of the skill sets required to succeed in guiding a nonprofit may be new, or underused, talents; and serving on a board provides a chance to add to or sharpen one's leadership abilities. The workshop on February 12 will provide the basis for developing skills for being the best board member one can be.
New Year's Resolutions can help us start off the year with intention and energy.  Here are ten New Year's Resolutions for nonprofit board members that may help you build your capacity as volunteer leader (click here).  One additional resolution may to spend time staying current with nonprofit development and what's happening in Shiawassee County.  We recommend you like and choose to follow our Facebook page, as well as follow our Twitter comments and links. Finally, keeping current with the larger offerings and blog posts of the Nonprofit Network will make you a better board member.
In whatever role you play — donor, volunteer, and/or board member — thank you for supporting the nonprofit organizations of Shiawassee County.