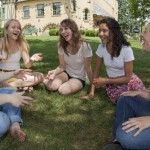 The Cook Family Foundation wants success for both our best nonprofits and for our best students. We support community organizations through the NonProfit Capacity Building program, and we provide scholarships to the University of Michigan for graduates of ten area high schools. We also bring these two program efforts together by supporting internships in Shiawassee County.
Our goal is to bring talented young people back to our community for a summer's employment. This helps nonprofits by providing them with the best and the brightest to work on a definable project. This helps students by giving them an opportunity put their skills to work, learn more about their community from a new perspective, and gain additional financial support for their continued education.  We will bring students serving in internships together several times in the summer to share their experiences and learn from one another.  We will meet in Owosso and investigate this community; hence the name Owosso Fellows (though we will support internships anywhere in the County.)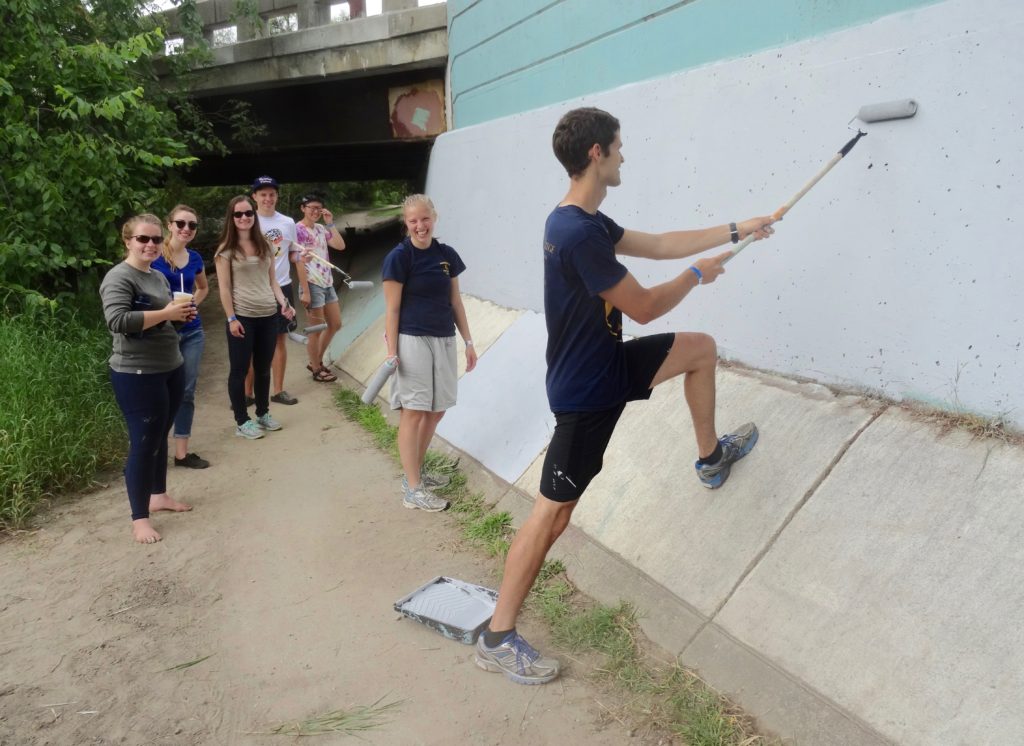 You can read more about the experiences of previous interns and Fellows on this page (click here). If you are a nonprofit interested in engaging an intern, or a student interested in becoming a Fellow, contact us.  Foundation Trustee Anna Owens is serving as the support person for students.
For Students
Internships are available to any current student, or immediate graduate, from the University of Michigan who received a scholarship from the Cook Family Foundation.  If you are interested in pursuing an internship for the summer, please contact us with a brief description of the type of work experience you are interested in along with a resume.  We will share this information with local nonprofits.
We will share internship announcements from local nonprofits on this page, on Twitter, and through email communications. Please apply directly to the nonprofit; see information in their announcement. You are responsible for working with the nonprofit to determine employment terms, start and end dates, hours, and other job responsibilities.
Information below is regarding the Summer 2020 intern positions as an example of the type of  nonprofit experiences that may available in the Shiawassee County area this summer.

(Please check back as we'll add positions as we receive them.)

Education and Events Internship
Description:  Spend your summer outdoors at DeVries Nature Conservancy! The Education and Events Intern will work closely with the Education Coordinator, and on occasion the Executive Director. Duties will include helping to plan and run nature playgroups, organize monthly events, and assist with eight weeks of summer nature camps. The intern will also help with curriculum design, maintain our children's garden and take care of our education animals.
Requirements:A Applicants must be a current or recent university students. Primary study areas could include education, recreation, environmental science, biology, etc. Interns must commit to a minimum of 35 hours a week for at least 10 weeks. The position may include some weekends and evenings, but must include the 8 weeks of summer camp. The intern must be self directed, be able to work well with others and alone, and have good organizational skills and efficiency. Public speaking skills and customer service ability is needed.
To Apply:

E

Email a resume, transcript, and application (found on our website) to our Environmental Education Coordinator, Torey Caviston, at

[email protected]

.

Educational Program Assistant Internship
Description:  The Shiawassee Arts Center (SAC) is seeking a 2020 Summer Intern to assist with two educational programs  —- one for children kindergarten through 8th grades and one for senior citizens.  
Program #1
SAC's annual four-week Children's Summer Art Camps. The first two weeks, called "Nature Art Adventures" in partnership with the DeVries Nature Conservancy, are held at DeVries. The last two weeks, "Art Adventures for Youth", are held at the Arts Center in Curwood Castle Park. Two weeks are scheduled for kindergarten through 3rd grade students and two weeks for 4th through 8th grade students. There would be several weeks of planning the art camp programs in May and working with the students in June and July.
Program #2
SMARTS (Shiawassee Mobile ART for Seniors), held at three Shiawassee Senior Centers and six Shiawassee County nursing homes/assisted living facilities. The purpose of the SMARTS Program is to improve the quality of life of Shiawassee County seniors by providing them weekly, professionally-conducted art activities and cultural programs.

Requirements:  The ideal candidate should be enthusiastic, independent, detail-oriented and willing to get his/her hands dirty.  Working closely with the SAC Arts Education Director, Linda Ruehle, the applicant must also possess the ability to assist with the following responsibilities and tasks:
Planning and assisting with all the art classes and activities

Researching and ordering class supplies

Organizing and setting up daily art cart 

Establishing monthly calendars

Preparing and analyzing evaluation forms
Preferred Timeline:  Ten weeks, early to mid-May through end of July (July 4th vacation week), 40 hours a week. Monday-Friday, 9am-5pm (no weekends). Casual attire a must.
Benefits: Beautiful working environments both indoors and outdoors with a fun-loving staff, happy children and appreciative seniors
To Apply:  If you find this internship proposal of interest please call the Shiawassee Arts Center 989.723.8354 or email [email protected].
---

For Nonprofits
We believe that a substantive internship with a community organization can be an important part of a college student's education.  These Shiawassee students attending the University of Michigan are among the most talented young people from our county and you should expect them to be independent, intelligent, and curious employees. Please think of an internship experience that is definable, can be completed in a summer's time frame, and gives them the opportunity to interact and learn from your staff, volunteers, and community partners.  You should look at testimonials from former interns to get an idea of the kind of experiences students are seeking (click here).
If you are interested in having an intern, please write up a position description that explains the opportunity and outlines the benefits of working with your nonprofit.  Forward the job description to the Cook Family Foundation (contact us) and we will circulate it to current University of Michigan students.  Provide contact information in the internship posting so that students can apply to you directly.
Internships should be for a minimum of 35 hours a week for at least 10 weeks; the nonprofit and the student may wish to extend this engagement.  Students should receive at least $10 per hour for their work.  The Foundation is offering a grant of up to $3,000 to a nonprofit willing to offer a local University of Michigan student an internship; the nonprofit will need to provide additional funds to support employment of the student.  The nonprofit is responsible to act as employer, provide supervision, and comply with all applicable laws.