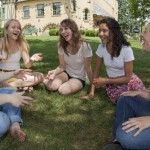 The Cook Family Foundation wants success for both our best nonprofits and for our best students. We support community organizations through the NonProfit Capacity Building program, and we provide scholarships to the University of Michigan for graduates of ten area high schools. We also bring these two program efforts together by supporting internships in Shiawassee County.
Our goal is to bring talented young people back to our community for a summer's employment. This helps nonprofits by providing them with the best and the brightest to work on a definable project. This helps students by giving them an opportunity put their skills to work, learn more about their community from a new perspective, and gain additional financial support for their continued education.  We will bring students serving in internships together several times in the summer to share their experiences and learn from one another.  We will meet in Owosso and investigate this community; hence the name Owosso Fellows (though we will support internships anywhere in the County.)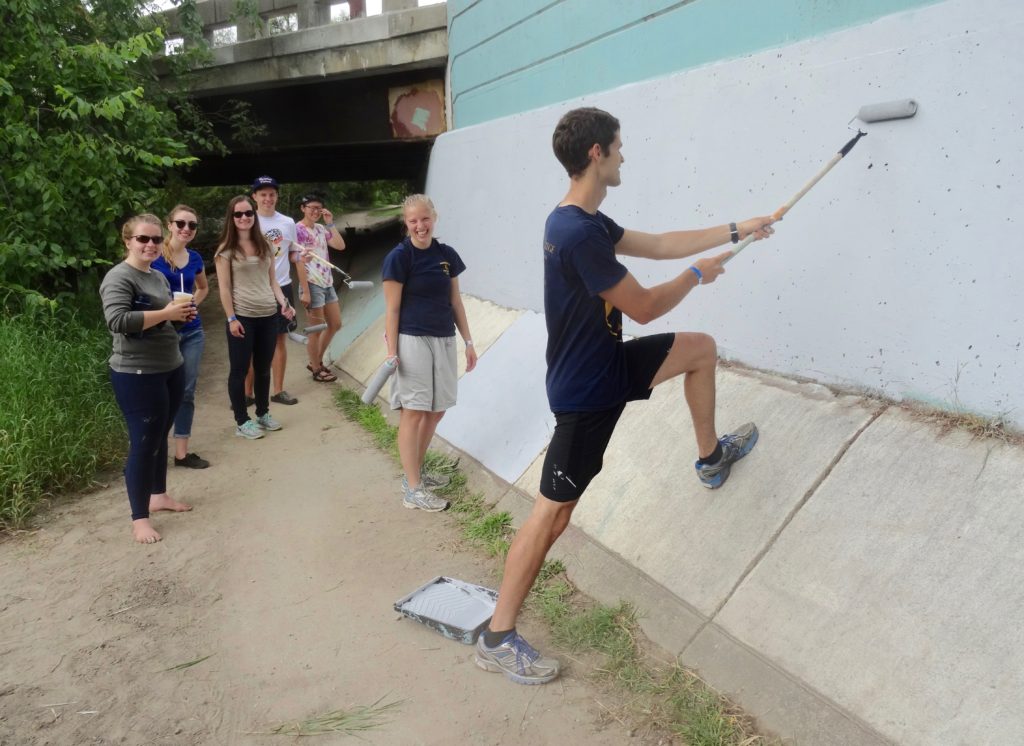 You can read more about the experiences of previous interns and Fellows on this page (click here). If you are a nonprofit interested in engaging an intern, or a student interested in becoming a Fellow, contact us.  Foundation Trustee Anna Owens is serving as the support person for students.
For Students
Internships are available to any current student, or immediate graduate, from the University of Michigan who received a scholarship from the Cook Family Foundation.  If you are interested in pursuing an internship for the summer, please contact us with a brief description of the type of work experience you are interested in along with a resume.  We will share this information with local nonprofits.
We will share internship announcements from local nonprofits on this page, on Twitter, and through email communications. Please apply directly to the nonprofit; see information in their announcement. You are responsible for working with the nonprofit to determine employment terms, start and end dates, hours, and other job responsibilities.
Shiawassee Area Summer 2023 Intern Positions
THE ARC OF MID-MICHIGAN SUMMER INTERN POSITION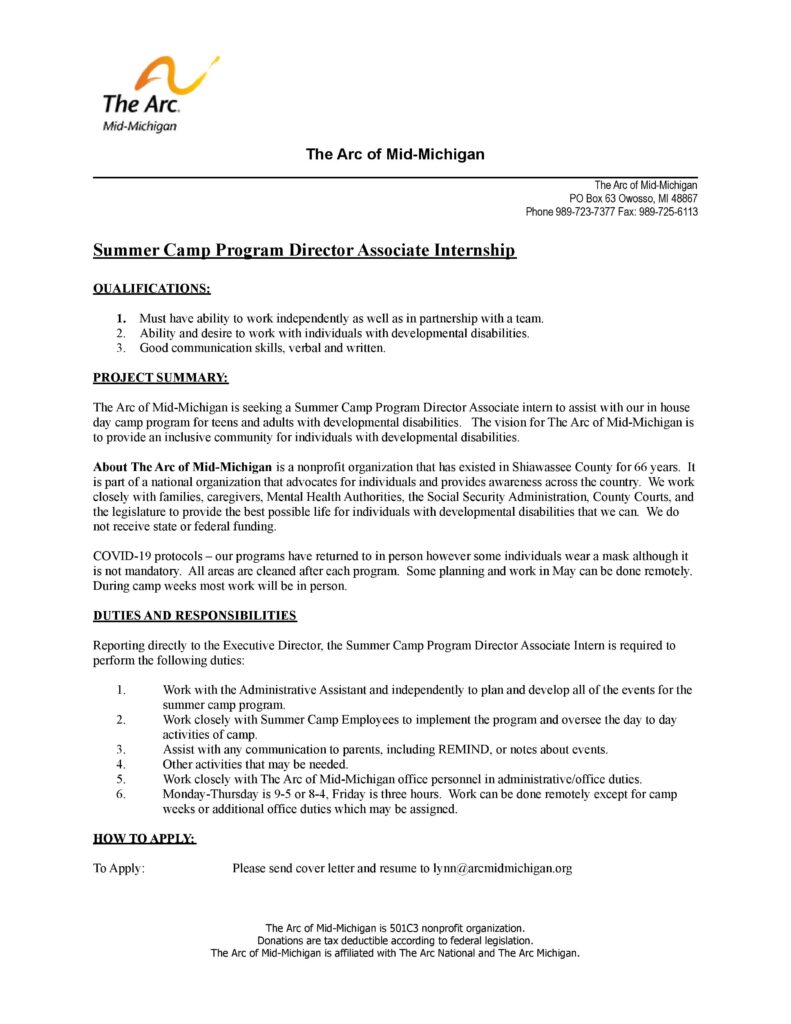 Fellow will gain hands-on experience working for the Lebowsky Center for Performing Arts. The interns scope will have an education focus, helping to produce two summer camp programs for area youth. The intern will also assist with the planning and operation of the Owosso Amphitheater where a series of free public concerts and ticketed events are slated for the summer months. 
At the camps, the intern will guide young campers in improvised games, activities, and the exploration of disciplines of stagecraft. The intern will assist directors and camp students to a musical performance production at the end of the program. The intern will work side by side with the camp director, have fun, and build new friendships with young people while working on a musical performance.
The intern position requires enthusiasm for performing, experience in the theatre, music and arts, and the ability to be a positive role model and mentor to a small group of children, while having a great time working on a production with kids.
Summer Education Intern Position Description:
This position requires someone who has experience directing and inspiring young theatre artists, who is knowledgeable about the creation of theatre-based curricula and teaching theatre to young people, who has the vision and leadership skills to manage a successful education team and program, and who has the ability to positively contribute to a community theatre organization.
Applicants for this role should have robust communication and relationship building skills, strong project management, business development and people management skills.
The Lebowsky Center for Performing Arts is committed to equity, diversity, inclusion and justice in our organization and our community, and thus we seek a broad spectrum of employees. 
Intern responsibilities:
Model good behavior and engagement. Serve as a mentor and role model.

Assist the director in set-up and daily theatre exercises and improvisation games.

Help students with character, acting technique, choreography, lines, music, and memorization.

Oversee small pods of students, breaking into groups.

Make sure campers are following the rules and work with the director to engage students in the content of the class.

Assist managing and implementing props and costumes and sets.

Requirements:
Ability to lift 20 pounds

Experience with arts and crafts a plus (i.e. prop making, mask making, hot gluing, sewing).
      Punctuality and positive attitude, promoting a positive work environment.
Preferred Qualifications
College student with experience in Drama/Theatre or art.

A working knowledge of an area of theatre, from technical theater to choreography and/or acting.

Experience coordinating and supervising.

Experience teaching the arts or activities to young people.
Job Types: Contract, Position open until filled.
Pay: $15/Hour
Dates: Camps will be held in late July/early August and will include one evening performance. Camp will typically run 10am – 4pm each day.
Schedule:
June 1 – August 4, 2023

6-7 hour shift

Location:  Lebowsky Center for Performing Arts, 122 E. Main St., Owosso, MI 48867. lebowskycenter.com
Qualifications
Must be 18.

Must be reliable and enjoy youth.

Possess the ability to instruct young people, ages 6-18.

Have a solid understanding of the creative theater process and have experience and/or education in this area.

Display strong communication and interpersonal skills.

Be committed to the creative development and the theatrical education of the participants.
Please contact Kelleigh Tanton at [email protected]
CAMP SHIAWASSEE BEHAVIOR INTERN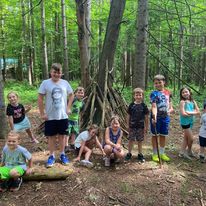 The Camp Shiawassee Behavior intern would support the other camp staff by playing an active role in the Camp Shiawassee experience. Camp occurs June 5 – August 18 (no camp July 3-7), with mandatory training beginning the week of May 22. The typical camp day runs 8-4:30 Monday through Friday. Responsibilities will include camper safety, assisting in behavior management, set up and cleanup of activities, and assisting in the running of camp activities. Campers vary in age from 5-12 years old. 
Duties and Key Responsibilities
Camper safety

Assisting in behavior management

Provide supervision to campers

Implement behavior management techniques on an individual basis

Preparation of materials for upcoming camp weeks/activities

Assisting in the running of games, crafts, and activities

Assisting in the set up and cleanup of camp activities

Assisting in the check in/out of campers

Participate in all required trainings and certifications in compliance with the organization's standards

Other duties as assigned
Preferred Qualifications and Skills
Must be at least 18 years of age

Must be enrolled in college level courses

Social work, psychology, and/or education majors preferred

Experience working with children ages 5-12 recommended

CPR/First Aid Certification required before the start of camp
Working Environment/Physical Requirements
This position is a hands on job. Camp Shiawassee is an outdoor day camp that runs 8 am – 4:30 pm Monday through Friday, rain or shine. Willingness to participate in physical camp activities is strongly encouraged. A typical camp day requires lots of walking and some lifting up to 50 pounds.
                                                 Please contact Laura Archer at [email protected]
---
For Nonprofits
We believe that a substantive internship with a community organization can be an important part of a college student's education.  These Shiawassee students attending the University of Michigan are among the most talented young people from our county and you should expect them to be independent, intelligent, and curious employees. Please think of an internship experience that is definable, can be completed in a summer's time frame, and gives them the opportunity to interact and learn from your staff, volunteers, and community partners.  You should look at testimonials from former interns to get an idea of the kind of experiences students are seeking (click here).
If you are interested in having an intern, please write up a position description that explains the opportunity and outlines the benefits of working with your nonprofit.  Forward the job description to the Cook Family Foundation (contact us) and we will circulate it to current University of Michigan students.  Provide contact information in the internship posting so that students can apply to you directly.
Internships should be for a minimum of 35 hours a week for at least 10 weeks; the nonprofit and the student may wish to extend this engagement.  Students should receive at least $15 per hour for their work.  The Foundation is offering a grant of up to $5,000 to a nonprofit willing to offer a local University of Michigan student an internship; the nonprofit will need to provide additional funds to support employment of the student.  The nonprofit is responsible to act as employer, provide supervision, and comply with all applicable laws.