The 1225 Back Under Steam
The Cook Family Foundation has awarded a $20,000 grant to the Steam Railroading Institute in Owosso to contribute to the recent restoration of the 1225 Pere Marquette steam engine. This multi-year overhaul was necessary for the 1225 to gain Federal approval to carry passengers on its famous North Pole Express and other excursions.
The Steam Railroading Institute (SRI) will be hosting a Train Expo June 20-22 that will feature the 1225 and several other steam engines, special historical airplane exhibits, and an antique car show.  You can learn more about the extravaganza at the SRI website.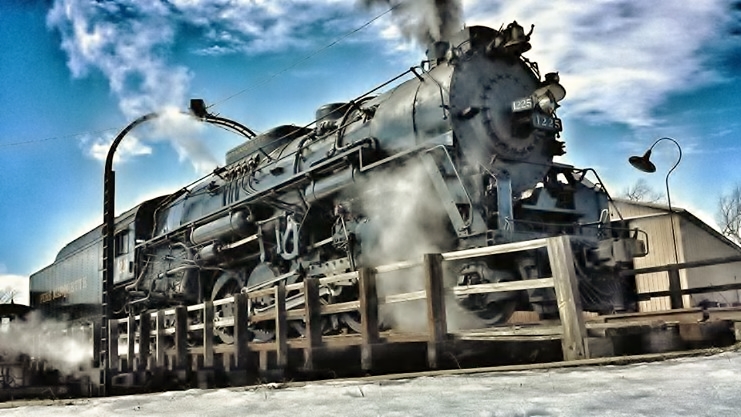 The Cook Family Foundation provided some of the earliest outside funding to help support the growth of SRI at its location in Owosso, and its museum has become part of the cultural landscape and railroad heritage of Shiawassee County.  SRI has also been a participant in the Foundation's Nonprofit Capacity Building Program , and has used these resources to strengthen the organization, improve board governance, and carry out strategic planning.
We are proud that Owosso is home to the 1225.