Leaders and Best Serving in Shiawassee County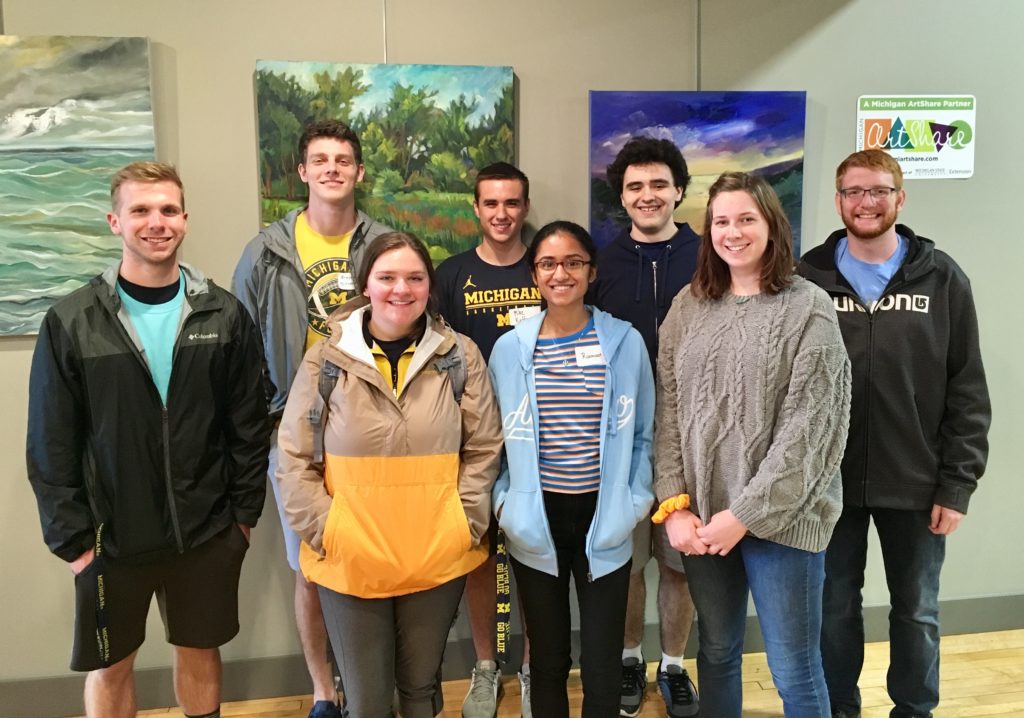 Eight University of Michigan students are spending their summer back home in Shiawassee County working for community organizations, thanks to the Cook Family Foundation's Owosso Fellows program.  The Foundation provides funding to community nonprofits to hire UM students, who were scholarship recipients from the Foundation, for a summer internship.  The students get an opportunity to explore career paths, investigate real-world issues, and learn about themselves. Community organizations get to employ the skills and intelligence of students from one of the nation's top universities, who happen to have grown up nearby.
The Owosso Fellows get together three times during the summer to share their insights and reflect on their experiences.  In August, the Fellows will meet the public at the Armory and put on display their summer learnings.
The eight Owosso Fellows are
Jaiden Sowash, Owosso High School – working for the Shiawassee Economic Development Partnership
Brayden Bitterman, New Lothrop High School – working for the Shiawassee Regional Chamber of Commerce
Rebecca Huska, Owosso High School – working for DeVries Nature Conservancy
Mike Kieffer, New Lothrop High School – working for the Shiawassee County Health Department
Ramneet Chauhan, Corunna High School – working for the Owosso Medical Group
Jake Bacigal, Owosso High School – working for the Cook Family Foundation
Paden Graham, Laingsburg High School – working for the Arc Mid-Michigan
Nick Mazzara, Durand High School – working for Respite Volunteers of Shiawassee County