Cook Scholar Graduates to Great Seattle Future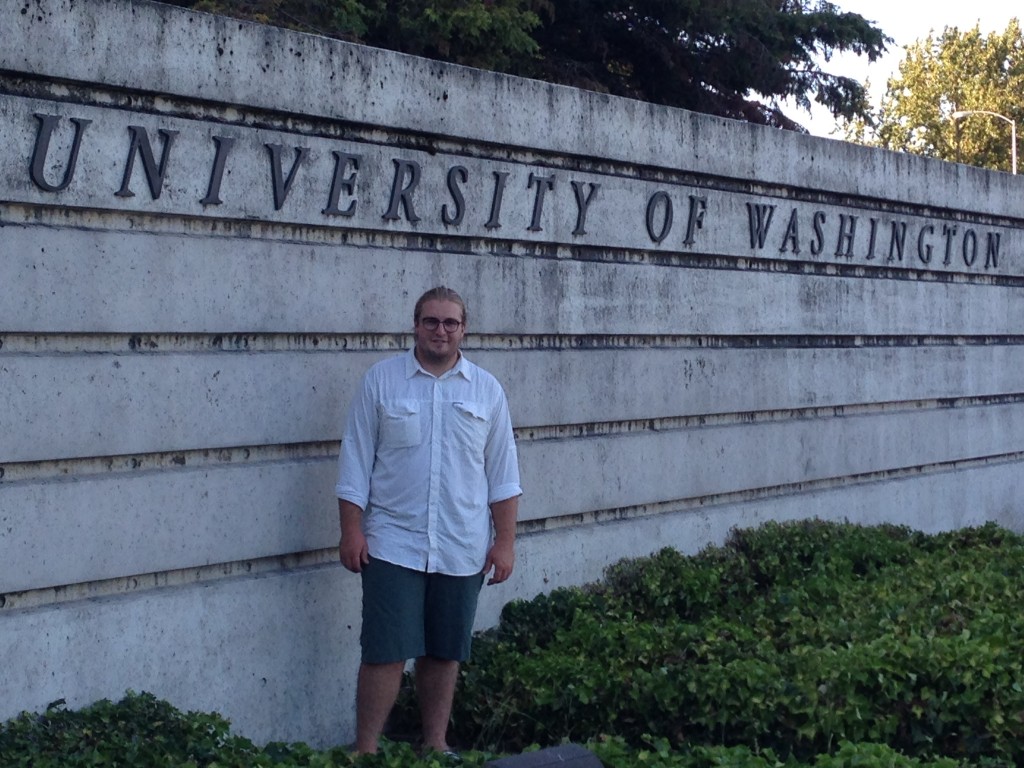 Adams Dingens, a Corunna High School graduate from 2009, was selected that year as the Bruce & Jacqueline Scholarship winner.  This spring he graduated from the Univeristy of Michigan with a BS in Honors Microbiology and a minor in Science, Technology, and Society. While at UM, he worked in Dr. David Sherman's lab at the Life Sciences Institute studying natural product biosynthesis, or how microbes make complex compounds that are promising pharmaceuticals.  He was also very involved with the Inter-Cooperative Council as the Vice President of Sustainability during his senior year.
Adam has now started a dual degree program at the University of Washington and the Fred Hutchinson Cancer Research Center in Seattle to get a PhD in Molecular and Cellular Biology and a MS in Epidemiology.  After graduate school he plans to continue a research career in academia focusing on an infectious diseases of significant global health importance.
Asked about his thoughts about his college experience, he says "I'm extremely grateful for my time at UM and all of the opportunities that went with it. Being able to learn from and work with people at the top of their field has inspired as well as enabled me to pursue a career in biomedical research. I surely would not be where I am today if I had not gone to UM.   And, I can't recommend the school and life in Ann Arbor enough to anyone."