Working Together for the Past, and the Future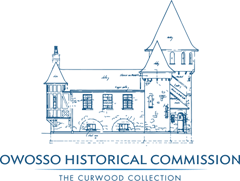 "None of us alone is as smart or as strong as all of us together" might be the best statement of the Cook Family Foundation's goal to support collaboration to improve our community (read more here).  Recently, a small grant helped bring together a range of nonprofit leaders and local officials to learn from some experts and to talk about how they might work together to promote place and use our history to build a stronger economic future in Shiawassee County.
We are fortunate to have passionate people who care enough about their community to take time to organize nonprofit corporations to advance their cause. This is particularly true when it comes to the history and culture of this place we call home. The Cook Family Foundation has been a supporter of several of these organizations and provided funding through the NonProfit Capacity Building Program to help them develop and grow. Despite successes, many of these groups face challenges in gaining visibility and support, recruiting new volunteers, and securing their facilities. Perhaps working together might help them ensure the sustainability of their individual efforts.
On October 17, twenty-three community leaders and nonprofit executives dedicated an entire Saturday to the topic of "Developing Great Visitor Experiences" by listening to two experts, Jeanine Head Miller and Donna Braden, from The Henry Ford in Dearborn, Michigan's premier museum. The goal of the workshop was to help local arts and history organizations understand their audiences and connect with them, as well as think about how to present and promote Shiawassee County cultural resources as a whole. "The seminar jump-started site-specific and community thinking" said Jeanine Head Miller, Curator of  Domestic Life at the Henry Ford. "Shiawassee County has a lot to offer!"
Organizations sending representatives included the Owosso Historical Commision, which put on the event, the Shiawassee Arts Council, which hosted it, and Durand Union Station, the Steam Railroading Institute, Owosso Community Players, Shiawassee Historical Society, the Downtown Owosso Farmer's Market, and the Friends of the Shiawassee River.
The next step is build on the relationships and trust created at the gathering and look for ways to cooperate on promoting Shiawassee County's cultural assets and collaborate on achieving common goals.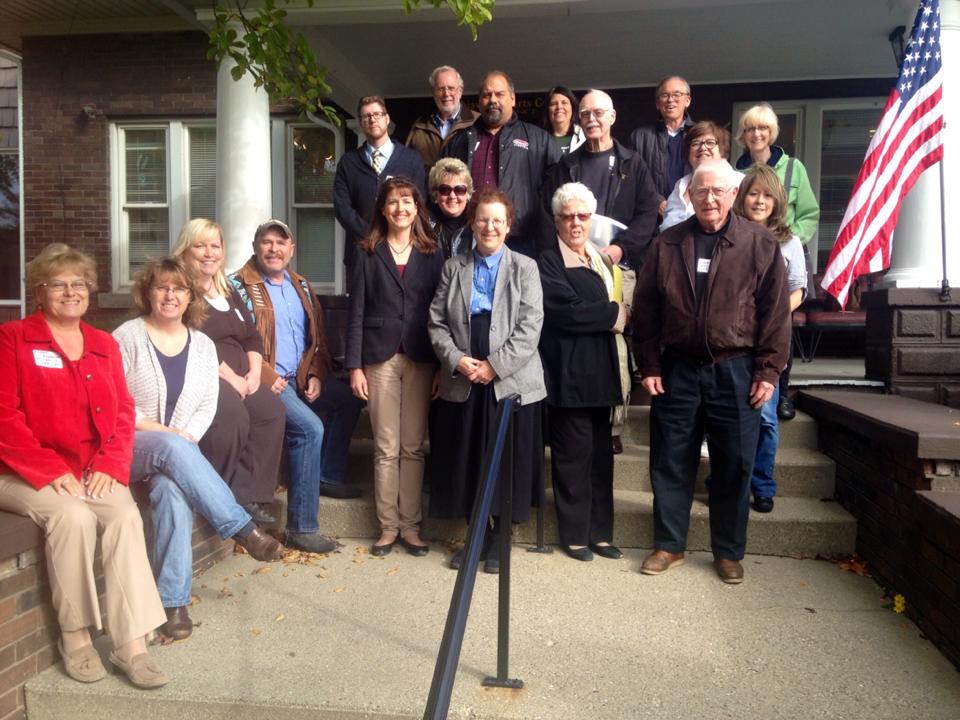 The attendees are from left to right: front row, Elaine Greenway, Chair Owosso Historical Commission; Mary Warner-Stone, Executive Director Durand Union Station; Denice Grace, Head Docent Curwood Castle Owosso Historical Commission; Robert Doran, Executive Director Owosso Historical Commission; Jeanine Head Miller, Curator of Domestic Life The Henry Ford; Piper Brewer, Executive Director Shiawassee Arts Center; Donna Braden, Visitor Experience Specialist The Henry Ford; Jeanette Gomos, Durand  Union Station; Charlie Wascher, Executive Director Shiawassee Historical Society; Karen Kong,  Shiawassee Arts Center.
row two, Michael Boudro, Archivist Durand Union Station; Bruce Omundson, Steam Railroading Institute; Kathy Brooks, Executive Director Owosso Community Players; Jeff Winiarski, Steam Railroading Institute; Jack Baldwin, Steam Railroading Institute; Gordon Pennington, Burning Media Group; Lorraine Austin, Friends of the Shiawassee River; Katherine Godbold, Shiawassee Arts Council.
Not shown: Tom Colton, Durand Union Station; Betty McGinnis, Board President Shiawassee Arts Center; Tracey Peltier, Downtown Owosso Farmer's Market and Owosso Historical Commission; Robert Brockway, Owosso Historical Commission; Jenelle Steele-Elkins, Owosso Historical Commission; Arlene Wascher, Shiawassee Historical Society; Patrice Martin, Non Profit Network.