Angie Miller, UM Commencement Speaker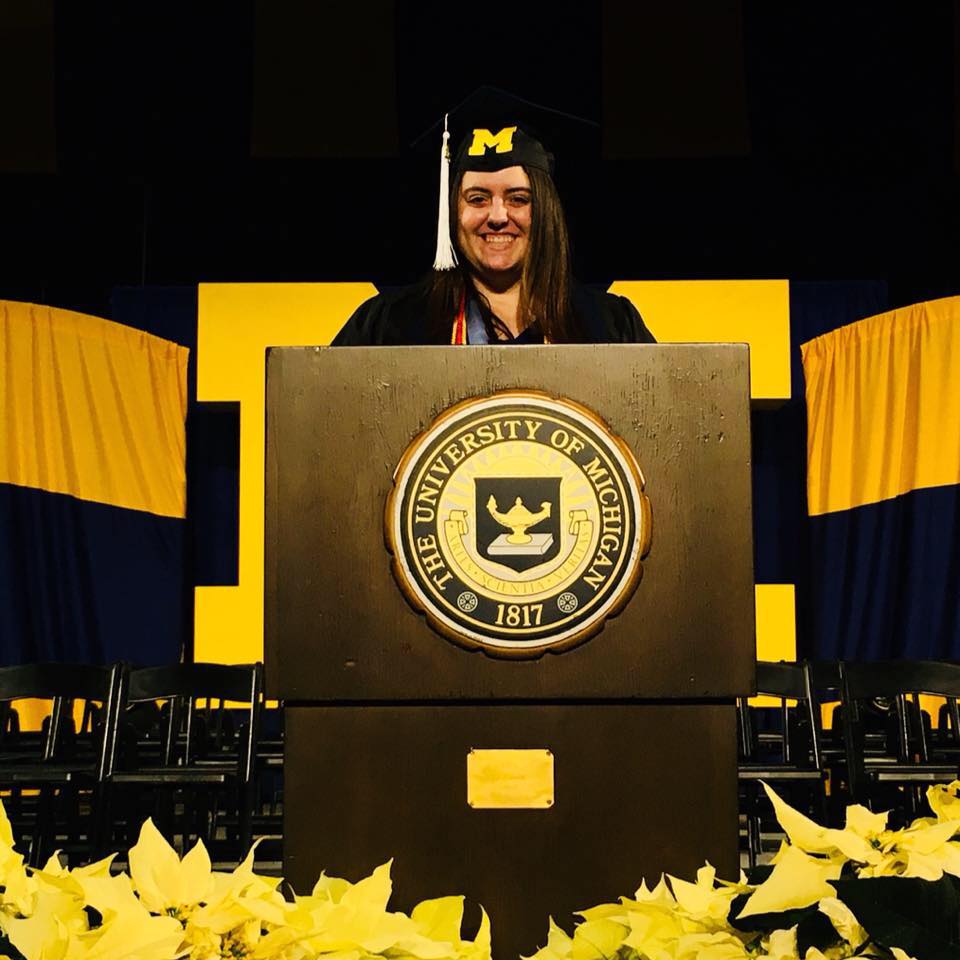 Angela Miller, a member of the Owosso High School Class of 2013, recently graduated from the University of Michigan and delivered a student speech at Winter Commencement on December 17, 2017.  Angie majored in gender and health in the Women's Studies Department at the College of Literature, Science and Arts and has plans to pursue graduate work in global health policy.
Angie was recognized as a Shiawassee Scholar in eighth grade and was supported by this program in her high school career.  She received a Cook Family Foundation scholarship in 2013 to help launch her career at the University of Michigan.  Her first year she took advantage of the Undergraduate Research Opportunity Program (UROP) and was able to learn about psychiatry first-hand by participating in a project entitled "Brain Activity During Emotional Processing and Regulation."  This was the first of several positive research experiences at UM in psychology and public health.
Over spring break her first year she was able to travel to Peru on a medical volunteer mission trip.  She also got certifications from the US Agency for International Development. This led to further overseas work in Grenada, Nicaragua, and Tanzania.  In the US, she got clinical experience at two hospitals and worked with the Michigan Women's Justice & Clemency Project, assisting battered women at the Women's Huron Valley Correctional Facility.  She has also taken the time to mentor girls and young women about careers in science and healthcare.
Her achievements were not without struggles. In her commencement speech she noted that "we all have gone through difficult times at Michigan, but we all persevered and are much stronger, more confident, and resilient than when we started this journey."  We are proud of her achievements.