Alliance for a Drug-Free Shiawassee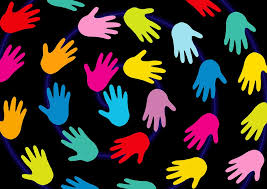 When our community confronts its most difficult problems, we need all hands on deck.  Substance abuse has been a persistent problem in our community affecting those of all ages, income levels, and life situations.  If we hope to reduce the prevalence and impact of drugs in Shiawassee County, we need help from all quarters of the community. The causes of drug abuse are many, and thus a broad variety of solutions are needed.  Recently, dozens of organizations, agencies, and other partners have come together to form the Alliance for a Drug-Free Shiawassee.  On Saturday, November 4 from 8:30 a.m. to noon, many people are coming together in a community action planning effort.  They are inviting participation from all at the Owosso Free Methodist Church at 1249 N. Chipman St. in Owosso.
The Cook Family Foundation believes strongly in collaboration, and we support coordinated efforts to make a collective impact in Shiawassee County.  In our community we have several nonprofits working hard to achieve their mission.  We have government agencies with professionals committed to serving local residents.  And we have many caring people, some organized by civic commitment, family, and faith. All of these are assets.  None of them is sufficient to solve substance abuse.  Even if they had more grants or volunteers, none of them alone could eliminate the destructive presence of drugs.
None of us alone is as smart or as effective as all of us together. We need not only the contributions and efforts of many stakeholders, but we need a collective plan of action to make the best use of our resources.  Coming up with such a plan is the primary purpose of the November 4 gathering.  Those in attendance will address three questions:  1) What are the problems in our community?  2) What are the barriers that keep us from solving these problems?  3) What are your suggestions for solutions?
The Alliance for a Drug-Free Shiawassee is seeking to apply for a federal grant to have Shiawassee County be designated a Drug Free Community.  Such a designation would provide the community with up to $125,000 per year for 10 years to fight substance abuse.  The stipulations for such a grant application are demanding, and require clear evidence of community collaboration.  In order build the local capacity, Shiawassee Hope and several other partners (Catholic Charities, Taylor Life Center, DOT Caring Center, Recovery Pathways, First United Methodist Church, Redeemer Lutheran Church, Salvation Army, Owosso Public Schools, Corunna Public Schools, Shiawassee County Circuit Court, Shiawassee County Prosecutors Office, Shiawassee County Sheriff, Owosso Police Department, Department of Health and Human Services, Shiawassee County Health Department, Department of Health and Human Services, and State Police MAGNET) have come together to establish the Alliance for a Drug-Free Shiawassee.  The Cook Family Foundation, Memorial Healthcare, and Shiawassee County Community Mental Health have come together to fund the work of collaboration, community planning, and professional assistance in grant application.  For more information, contact Marlene Webster at Shiawassee Hope.