Sam Whaley enjoys success at UM, and abroad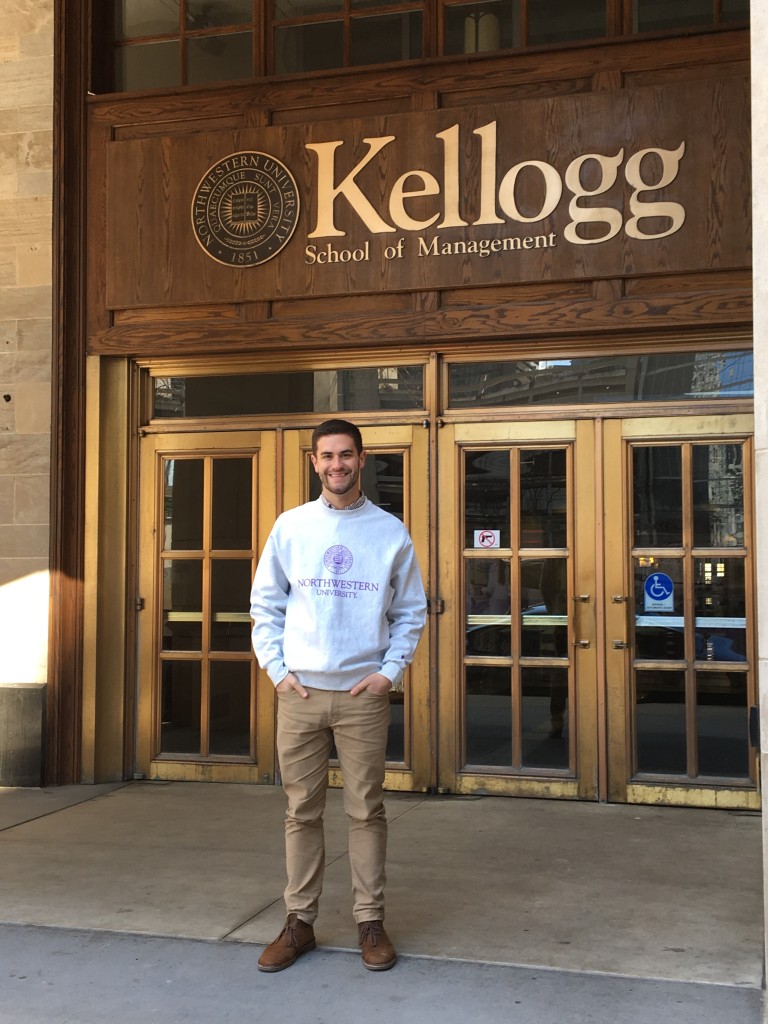 Sam Whaley, the 2012 recipient of the Bruce & Jacqueline Cook Scholarship, is graduating this spring, and will then be headed to graduate school in Chicago.  After helping out on a study abroad program in Spain this spring, Sam will start a 10 month program at Northwestern's Kellogg School of Management.  He has received a $25,000 scholarship to help him get his degree in Management Studies.
The Perry High School graduate, was recently one of only 30 students recognized as an James B Angell scholar for seven or more consecutive semesters. UM President Mark Schlissel and Provost Martha Pollock personally congratulated Sam for receiving all A's while taking a full course load throughout his entire undergraduate experience.
Sam majored in International Studies with a concentration on Global Health and the Environment as well as Romance Languages: Spanish and French.  His academic interests were perhaps sparked by overseas programs in high school that were in part funded through the Shiawassee Scholars program.  During his undergraduate education, Sam took advantage of study abroad options and travelled to Spain, France, and Argentina.
At Michigan, Sam served on the executive board for Timmy Global Health, a student organization that advocates for global health, fundraises for the chapter's partner in the Dominican Republic, and volunteers regularly on campus and annually in Mao, their partner city. He was also a research assistant at the Center for Sexuality and Health Disparities in the School of Nursing and School of Public Health and worked at the Center for Global and Intercultural Study (LSA's study abroad office) as a Peer Adviser.
"We are very proud of Sam's accomplishments at the University of Michigan," said Foundation President Bruce Cook.  "When we met him at Perry High School, we knew he would go on to do great things.  He has represented Shiawassee County well in Ann Arbor and around the world. We look forward his next great accomplishment."