It's that time of year, and a few Cook Family Foundation scholars have shared their recent graduation (and other) updates with us:
Daniel Frechtling – Dan graduated from medical school at Tulane University in the spring of 2022 AND has become engaged. He was a Perry High School graduate in 2007, and was the Bruce and Jacqueline Cook Scholarship winner. After earning a Bachelor's of Science in Cellular and Molecular Biology in 2011 from the University of Michigan, Dan served in the Peace Corps in Liberia for two years.  He then returned to Ann Arbor and gained a Masters in Public Health at UM's School of Public Health in 2016.
Valarie (Foster) Micol – Val recently gave her dissertation defense in Clinical Psychology on the way to earning her PhD from the University of Michigan. As if that wasn't enough, she recently got married. Her future plans include staying on at UM for a post-doc fellowship, which will be jointly with the medical school. Congratulations on all counts to the soon-to-be Dr. Micol, the new Mrs. Trever Hines!
Val attended Byron High School and was the Bruce and Jacqueline Cook Scholarship winner in 2010.  She graduated from UM in 2014 with a Bachelor's of Art in Psychology, spent two years as full-time research staff at Michigan Medicine, and earned a Master's Degree in Psychology in 2018.  
Jaiden Sowash – In early 2022 he earned a Masters of Finance at Temple University in Philadelphia.  Jaiden was a 2015 Owosso High School graduate with plans originally in the medical field.  He soon found an interest in economics and business, and transferred from UM's School of Nursing to the School of Literature, Sciences and the Arts (LSA).  Jaiden later graduated with a Bachelor of Arts in Economics and also completed a Master of Management in the Ross Business School. He was also in one of the early cohorts of the Owosso Fellows, doing some top notch work for the Shiawassee Economic Development Partnership.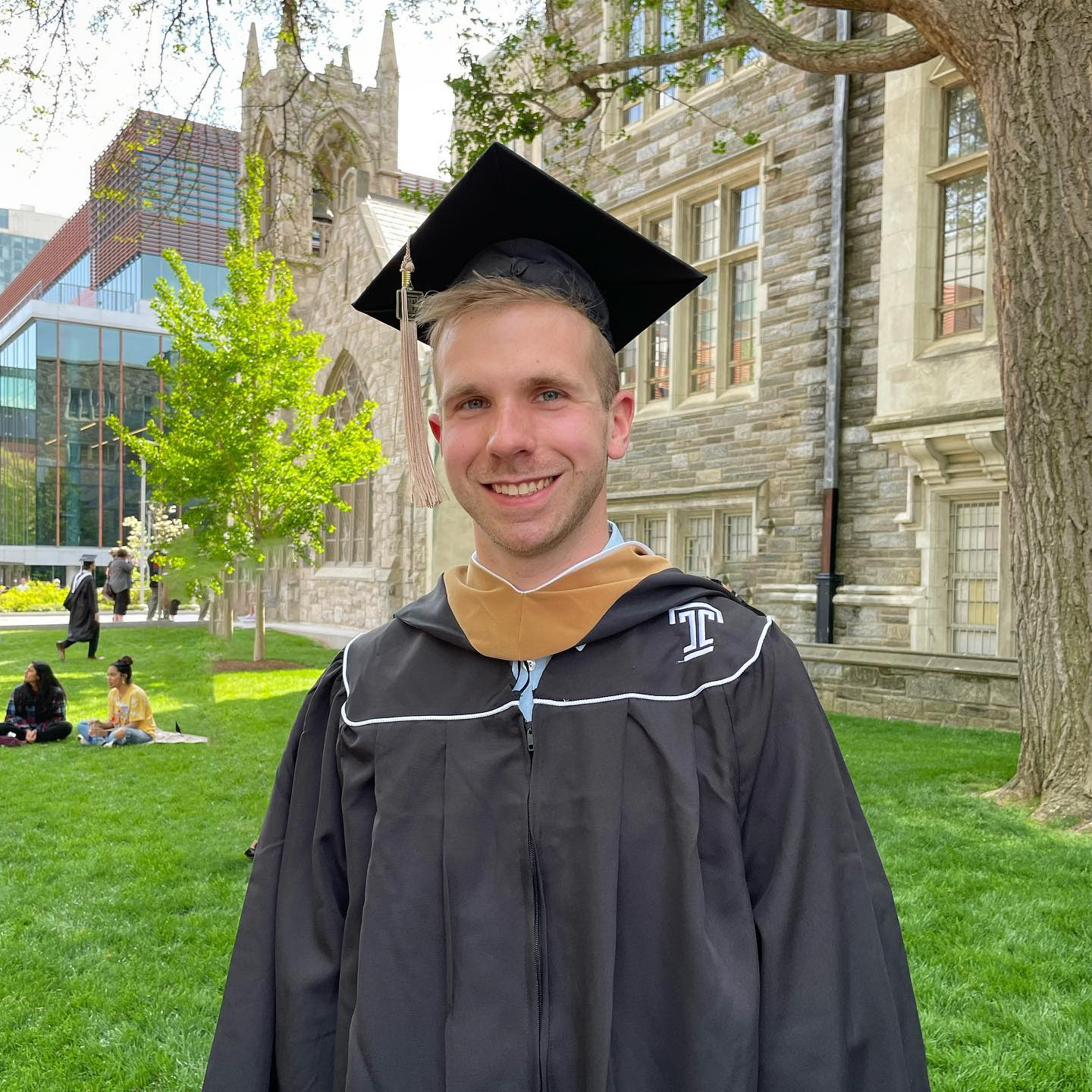 Sean Walser – This April the Michigan Legislature honored Sean with a special tribute for Exemplary Service.  Sean, who graduated from Owosso High School in 2009, was admitted to UM's School of Engineering. He later transferred to LSA once he discovered a passion for politics and public service.  Sean made this discovery and transition while working for us here at the Cook Family Foundation as an intern.  On school breaks and summers he helped build our student database and improved our use of technology. We knew then he was going places, and he later confirmed it.  
He graduated with a Bachelor's in Political Science in 2013 and began working for then State Representative, Jim Ananich, during his special election campaign for State Senate. In 2015, Senator Ananich was elevated to the position of Senate Minority Leader and Sean served as Special Assistant to the Chief of Staff until April 2022.  He has recently taken on a new job in the nonprofit sector (hurrah!) as Director of Operations at the Michigan Environmental Council. 
The Cook Family Foundation is proud to have helped start these leaders and best on their higher-education pathways.  To learn more about our work to support talented youth from the Shiawassee County region, go to our scholarship page. We love it when we receive updates from our area's scholars, so please send us news.