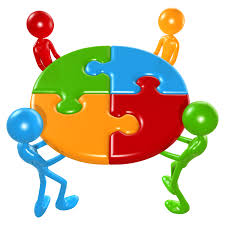 If you want help with capacity building, but not sure where you fit in?  If you don't clearly meet our defined nonprofit capacity building member participation eligibility you might want to become an Affiliate.  Perhaps you work closely or partner with one of our members (see listing, same page entitled, "Our Current Nonprofit Capacity Building Members")?  Perhaps you are an all-volunteer organization, but you have a Shiawassee-based board? These scenarios are just a couple of examples in which your organization may be eligible to become a Nonprofit Capacity Building (NPCB) Affiliate.
NPCB Program Affiliates may:
attend any of our workshops free of charge (executive directors or board members)
(learn more on our events page or register here

)

attend our bi-monthly Executive Director Networking Sessions (learn more on our events page or register

here

)

while not eligible to apply for NonProfit Capacity Building Grants themselves, Affiliates may be part of a

collaborative

grant application with a current NPCB Member as the lead organization
If you think your organization may qualify to become a NonProfit Capacity Building Program Affiliate, please contact Yvette Collard or Tom Cook to see if your nonprofit/not-for-profit organization is eligible.