Ten Shiawassee-based nonprofit organizations have achieved Partner status in the Cook Family Foundation's NonProfit Capacity Building program.  These nonprofits have demonstrated a commitment to improve their governance, their programs, and their capacity. We are proud to call them Partners!
Our Current Nonprofit Capacity Building Partners: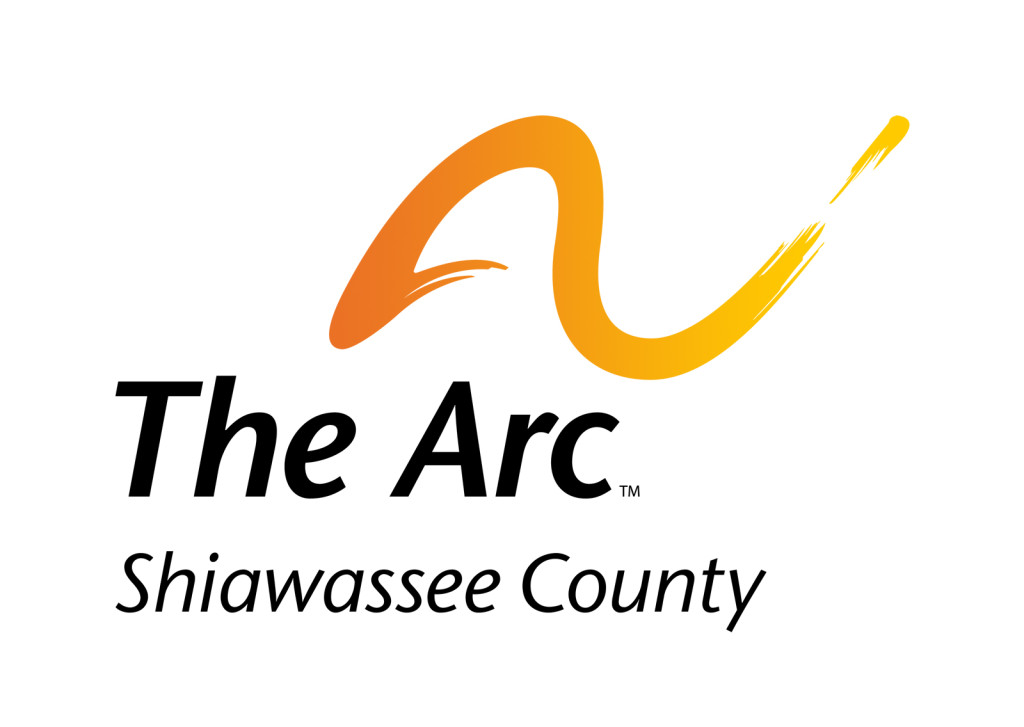 During 2016 the organization created a new Strategic Plan to help lay the foundation for the next five years for the organization.  The Arc continues to serve as an advocate for students, it has grown its program with the social security administration and now assists more beneficiaries in the county–helping to maintain their independence in the community.  The cooking program that was started in 2016 will continue in a different form during their Connections Program and involve more members this year.  In addition, the organization has received a new grant from Wayne State University that will enable two employees to be involved with National Core Indicator Interviews during 2017.
The NonProfit Capacity Building program continues to help The Arc work on board governance.  A new policy manual was completed during 2016, and new committees were formed.  "Our organization continues to undergo many new changes, and we realize how imperative the support we receive is to us," said Executive Director Lynn Grubb "we are excited to see where 2017 takes the organization."
Child Abuse Prevention Council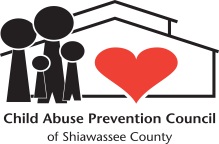 AP Council), the mission is to eliminate child abuse and neglect through advocacy, education, and collaboration in the community. The focus is on providing healing to families and victims of child abuse and education in our community. Our programs include The Baby Pantry, The Child Advocacy Center and prevention programs.
The Baby Pantry was developed in 1998 and serves at-risk families by providing free diapers, formula and clothing free of charge.  This service is offered two times per month and has served over 4,000 families to date. The CAP Council works with school-aged children and caregivers providing education for child abuse prevention. Additionally, the CAP Council offers mandating reporting training to doctors, teachers, social workers and other adults who work with children.
In 2005 the Child Advocacy Center (CAC) was nationally Accredited by the National Children's Alliance and has been operating for 10 years meeting the highest standards by using a multidisciplinary approach, utilizing professionals from Law Enforcement, Prosecution, Department of Human Services, Community Mental Health, to investigate, assess, and treat child abuse victims. After the interview process is complete, children are offered trauma-focused crisis counseling services at no-cost. This plays a vital role in the healing process for children and their families.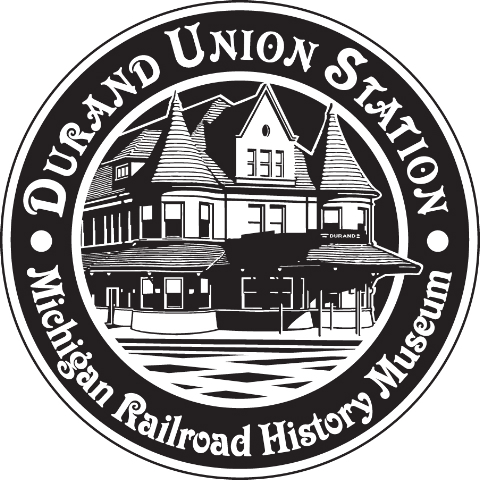 The Durand Union Station serves as an symbol, a historical point of pride, and a gathering place for the community of Durand.  In 1979, volunteers and the City of Durand came together to save this train depot for use as a museum, a state archive, and an active Amtrak station. Countless hours have been spent in volunteer labor, fundraising campaigns, and legislative efforts to secure, restore, and promote this iconic centerpiece of Durand.
As an organization, Durand Union Station Inc (DUSI) has made a successful transition from an all-volunteer effort to one with a professional staff and a long-term executive director.  In recent years a professional curator has been hired to manage the archives the Michigan Railroad History Museum housed in the Depot.
In 2015, DUSI and the City of Durand came to terms on a long-term lease for use of the depot.  The revitalized and expanded board has now taken on the challenge of determining the best future for the facilities. The first step is a new strategic plan for the organization.
"The NonProfit Capacity Building program has aided us with long-term organizational planning and vision" said Mary Warner-Stone, Executive Director "Without this guidance and support, we would not have the resources to expand and fully realize our mission."
Friends of the Shiawassee River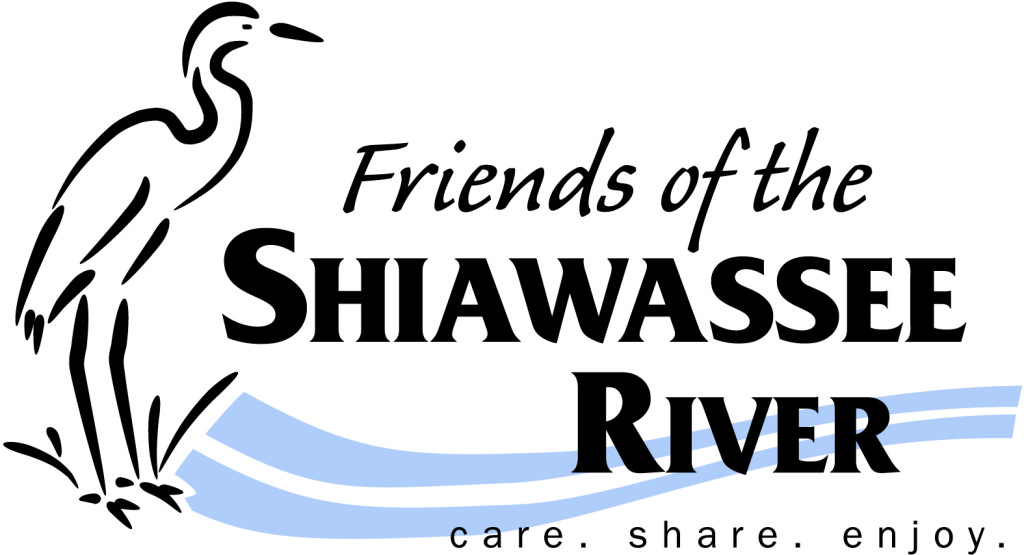 The Friends are continuing their growth in 2017. A new headquarters building will live alongside the River in Corunna where, working collaboratively with the City of Corunna, a dam removal and park renovation project will begin this summer. The Friends will enjoy their 22nd River Clean-Up, on-going Stream Team projects, the development of a National Water Trail, and look for new ways to get more people throughout our watershed to care for, share, and enjoy the Shiawassee.
"Beginning with a review and update of our strategic plan this February," said Interim Executive Director Lorraine Austin, "the NonProfit Capacity Building program has offered targeted guidance via the Nonprofit Network that has been instrumental in planning for our long-term success. It is almost daily that we contact our NPCB partner organizations – which allows us to tackle challenges and celebrate successes by sharing ideas."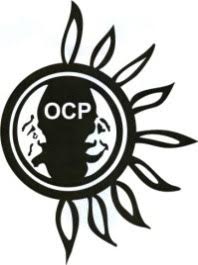 Dedicated to its mission to Educate, Entertain, and Enrich lives by providing a quality performing arts experience, the Owosso Community Players at the Lebowsky Center, produce 4 musicals and 2 plays each season, as well as a children's summer workshop and Jr. Show.  In addition, they bring in outside artists to expand the cultural offerings to the region and beyond.
The Owosso Community Players continue to rebound and grow from the devastating fire in 2007. Reopening in 2014, this nonprofit continues to grow in its organizational and programming capacity with the help of the NonProfit capacity building program and the Cook Family Foundation. In early 2017 they began the development of a new strategic plan to move the organization forward with an emphasis on sustainability and community impact.
"The tools made available, and the hands-on support, from the NonProfit Capacity Building Program has enabled OCP to become a stronger organization with an even brighter future," said Kathy Brooks, OCP Executive Director.
In 2016, volunteers working through Respite Volunteers of Shiawassee provided over 10,500 hours of service to adults with persistent health needs and their caregiving families.  Respite Volunteers match specific volunteers with adults with persistent health challenges, to provide friendly visits to the person, and respite (a gift of time) for the family caregiver.  Volunteers usually visit each week, typically 1.5-3 hours a week. These visits enable a spouse, adult children or other caregiver time for a much-needed respite, to attend to grocery shopping, run errands, meet friends for coffee, go to physician appointments.  At present volunteers are available in many communities in Shiawassee County.
There are also many other volunteer opportunities; helping at the office, helping with events, and fundraisers, helping maintain the building, and special projects for the patients' homes.  The program often works collaboratively with other agencies such as; SATA, Transportation Solutions, SCOA, and/or home health agencies to provide coordinated care to those served.  Volunteer Trainings are provided around the county about eight times a year.

As the area's leading authority on domestic and sexual violence, SafeCenter believes that everyone has the right to be safe.  SafeCenter provides professional, confidential, compassionate services and resources that address domestic and sexual violence issues.  These services include, but are not limited to, emergency shelter, 24-hour crisis line, individual and group counseling, legal advocacy, housing advocacy, referrals and transportation.
Education and prevention are key to preventing violence.  SafeCenter is continually in contact with schools, community and service organizations, and agencies and businesses, educating them about domestic and sexual violence and lending information and resources to assist in the prevention of violence.
As a nonprofit organization, SafeCenter relies on volunteers to help fulfill its mission. The success we have been able to achieve would not be possible without those who give so generously of their time.
"SafeCenter is so grateful to be able to participate in the NonProfit Capacity Building Program" said Shelly Safi, Interim Executive Director.  "The guidance and support we receive allows us to fulfill our mission and continue to be able to touch the lives of hundreds– whether it is a family is facing an urgent safety need, a child needing to overcome trauma or an adult seeking to recover from abuse."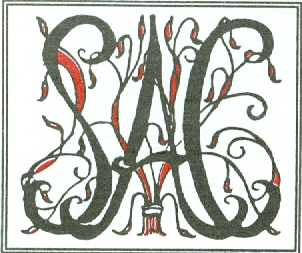 The Shiawassee Arts Center (SAC), celebrating its 45th Anniversary in 2017, presents quality arts and cultural activities that educate, entertain and enhance the quality of life in our community. Started by a handful of volunteers in 1972, SAC has grown to nearly 1,000 members with 275 participating artists. The organization's signature achievement has been the development of a beautiful, handicapped accessible facility in Curwood Castle Park along the Shiawassee River.
In the last year, SAC has updated its strategic plan, had some of its most successful shows including Made in Owosso, and continued to offer art classes for children and adults, including a partnership program with The Arc Shiawassee called The Creative Arc. Going forward, SAC is seeking to increase awareness of the Arts Center and market the community's cultural and artistic assets. The board of directors is also undertaking a plan for the longterm sustainability of the organization. With the continuing support of the Cook Family Foundation and the Nonprofit Network, SAC envisions a vibrant community where the arts inspire our innovative spirit, celebrate our cultural diversity and encourage community involvement.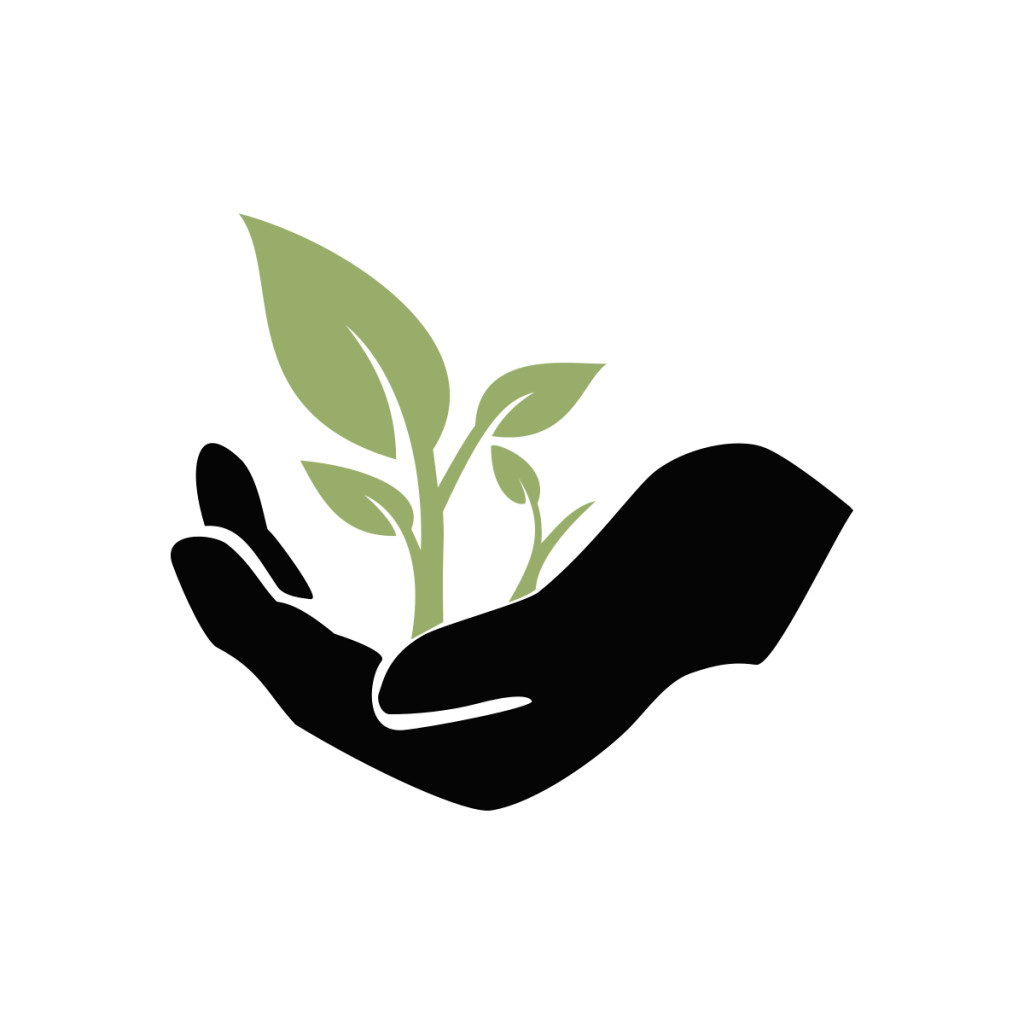 Starting a new nonprofit may not always be advisable, but when a new group of people came together to tackle a big community problem in a new way, it was the right thing to do. One in four children in Shiawassee County live in a family with an income below the poverty line, and 41 percent of people do not earn enough to cover basic living expenses. Only a few years old, Shiawassee Hope was created with the goal of eliminating poverty in our community.
Shiawassee Hope seeks to assist people chart a course from poverty through one-to-one mentoring, working in specific neighborhoods, and building collaborations, like the one that has provided shelter to the homeless this winter.  The new board has learned a lot about governance, created a strategic plan, and defined a structure for volunteers and staff.  Going forward, the organization seeks a funding foundation for sustainability, like many a nonprofit new or old.
Using tools made available by the non-profit capacity building program, Shiawassee Hope continues to expand its capacity by adding new neighborhoods to serve, expanding its board of five individuals to ten, and increasing the number of volunteers and donors who support the work of Shiawassee Hope.
"I am grateful for the NonProfit Capacity Building Program because it has helped us to lay a strong foundation for our new organization" said Executive Director Marlene Webster. "Creating this work together has transformed our board into a strong, cohesive team."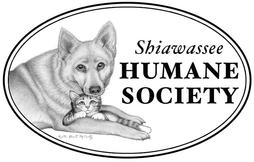 For over 65 years the Shiawassee County Humane Society has served the community as the premier animal welfare agency in the county. From its humble beginnings, when a tight knit group of concerned friends took abused animals into their homes, until today, its mission has stayed the same: to provide caring solutions for the unmet needs of the local pet population. The current facility, which is sited on 10 acres at 2752 West Bennington Road in Owosso, provides a modern shelter.  A caring staff works daily to place homeless pets into caring homes.
The Shiawassee County Humane Society receives no funding from national animal welfare organizations, state or federal governmental entities, or corporations. Their over $200,000 budget is completely funded from local sources, and their services are provided on a local basis. "To provide care and shelter for (typically) 100 pets who find themselves homeless through no fault of their own is a resource-hungry endeavor!," stated Executive Director, Dave Faulkner.  "Support provided by the Cook Family Foundation and our participation in the Non-Profit Capacity Building Program has helped our mission of providing caring solutions for the unmet needs of the local pet population."
Our current Nonprofit Capacity Building Members:
In addition to the ten partners listed above, thirteen other nonprofit organizations in Shiawassee County have joined the Nonprofit Capacity Building Program and become members of the Nonprofit Network. The Cook Family Foundation is proud to work with these organizations who have made a commitment to capacity building.
Along with workshops, members have coaching, and consulting options available.
We believe that when our nonprofit groups are strong, our communities are healthier. Nonprofits care for those most in need in Shiawassee County, promote our natural and cultural resources, and help us all be engaged citizens.
Please Note:  The NonProfit Capacity Building Program is currently being updated for 2017. Program revisions will be announced on both our home page and our NonProfit Capacity Building page soon.
You can also keep up to date about events regarding our NonProfit Capacity Building program by following us on
 Twitter @ShiaNPCB